The clear skies, sunshine-filled days, and beautiful sunsets call for a vacation by the sea, sand, in nature, or the mountains! A perfectly-packed suitcase is an integral part of a fuss-free vacation. Whether you're thinking of an island getaway or finally going on that long-awaited girls-only trip, knowing how to pack like a pro is essential to ace chic vacation style.
No matter where your wanderlust takes you, your search for the perfect getaway staples ends here! Pack these pieces to go all-out on your next seasonal escape.
Dresses For Days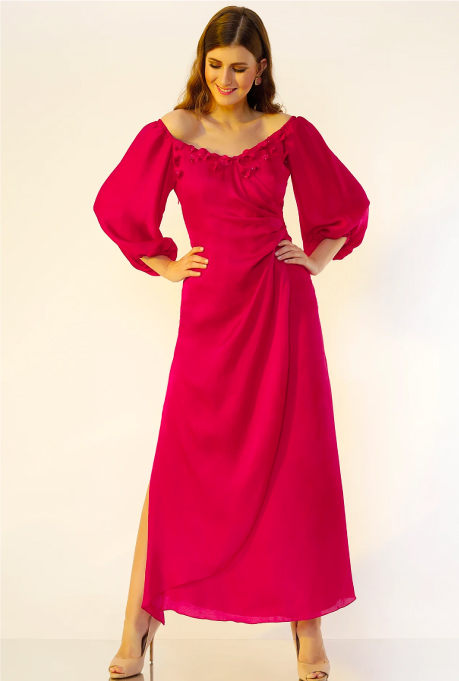 Putting together a picture-perfect outfit is easy with these one-and-done pieces. 
Introduce your closet to the barbiecore trend but with a sultry update. The Fuchsia Hand Embroidered Gown features a slit, making it a perfect blend of feminine and flirty. Pair it with high heels and dangler earrings to turn heads wherever you go. 
For a more relaxed style, grab the Seafoam Gown that features beautiful contrasting hues from the pastel palette, making it perfect for sun-drenched days.
Make A Splash!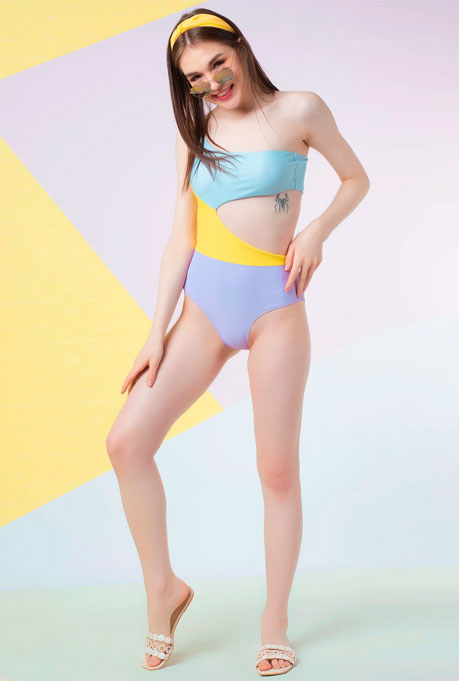 What's better than taking a swim at the beach or in the pool on a sunny day? If you've planned a tropical getaway this summer, we've got the perfect addition for your suitcase. These brightly-inked ultra-feminine Swimsuits are made for the sun and sea! 
Take the cutout trend out for a day at the pool or beach with the Block Trikini. Featuring a mix of summer-perfect hues, the Trinkini perfectly captures the vacay mood. 
Or, go for the fun and playful Bikini Set you'll want to wear all summer long! The colour-blocked two-piece is undeniably a must-have for all your escapades.
It's A Match!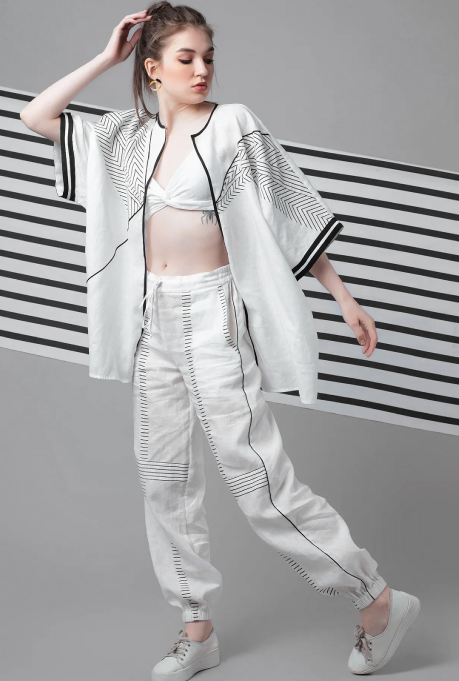 Minimise the mayhem of creating an entire look with different pieces and opt for fail-safe Co-ords! 
Ace the runway-favourite one-tone trend with the Monochrome Co-Ord. Immersed in the classic white hue and just enough patterns, this piece is sure to beat the heat while turning a few heads. 
Looking to add more colour to your vacation wardrobe? Fret not, the Abstract Leaf Cape Set is just what you need to grab eyeballs on your way out for brunch with the girls.
Keep Up With Kaftans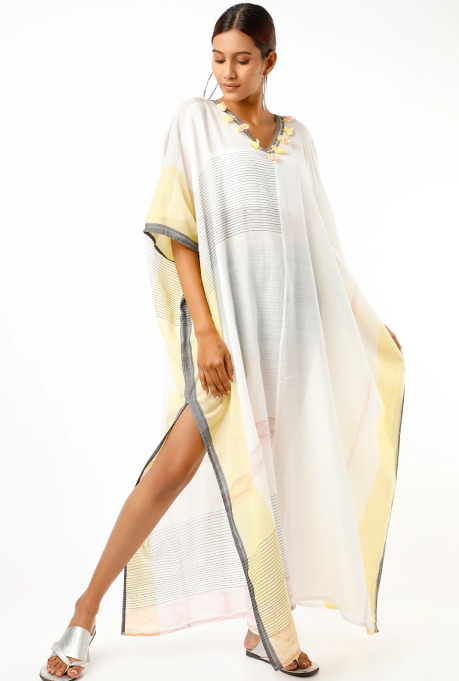 A summertime staple, Kaftans are a versatile go-to for sweltering days. 
Take the no-fuss Kunbi Cotton Kaftan for a spin on days when you can't handle the heat but still want to look put-together. Add a pair of flats and some dainty jewellery to the fit, and step out looking your absolute best. 
In the mood for something more dressy? Step into the limelight and embrace your bold, free-spirited side with the Pearl High Neck Kaftan. With pearls around the neckline, the asymmetrical style is sure to stand out and take centre stage everywhere you go.
The Finishing Touch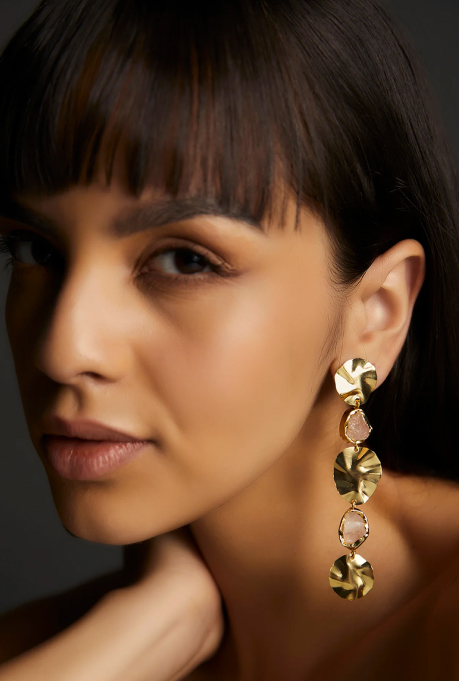 With a few key pieces and wow-worthy treasures, you are bound to leave your mark this season! The latest Golden Glamour collection features high-impact, high-shine designs that deserve a spot in your jewellery trunk. 
The ultra-chic Pink Stone Dangler Earring is a versatile essential that will effortlessly complement most outfits in your vacation wardrobe. 
On the hunt for something more edgy? The Multi-Colored Stone Stud Earring is the way to go. This spectacular piece can accompany you from a day filled with shopping to a night at the club.
Your Sole-Mate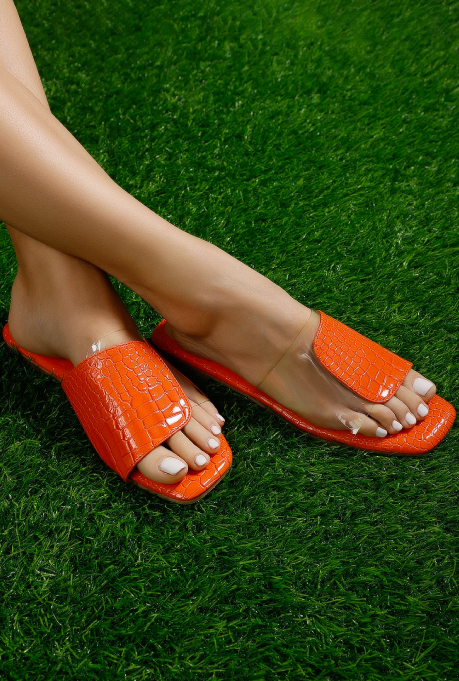 When packing for a vacation, picking the right kind of footwear is crucial. While design and style is an important factor in choosing the right pair, comfort cannot be overlooked.
Stepping up your footwear game is easy with these pieces from The Bright Side collection by Wendell Rodricks x Crimzon. Spice up your daytime look with Glee Flats and turn heads every room you walk in. 
Scouting for something that puts the spotlight on you? Opt for the sparkly Finesse pair and let your footwear do the talking!
Pack these suitcase staples, switch on your vacation mode and fulfil all your exotic getaway desires while being your fashionable best.