The rules of fashion are the same as those everywhere: meant to be broken! And if you are not playing around with colours and silhouettes of different kinds, you are missing out.
Astonishing silhouettes, such as ones with uneven proportions, will surprise you. This smart wear-anywhere style can be dressed up or down depending on the occasion. Whether it's side-hemmed skirts or one-shoulder dresses, they will lend a unique twist to your wardrobe.
With a plethora of silhouettes, colours, styles and materials, asymmetric hemlines undoubtedly are a failsafe pick. Now seen in everyday dressing, high-octane sequin and hollering hues are gaining popularity.
Several prominent names from the fashion industry appeared donning and bringing these breathtaking asymmetrical styles to life. Here are a few looks to inspire your new closet additions.
TOPS
Modern and subtle, this silhouette is an essential wardrobe staple available in myriad colours. The sublime yet exciting detail is bound to catch the attention of everyone with its bold and stand-out composition. Bank on tops with geometric cutouts and necklines to introduce a sexy, elegant, and unique aesthetic to your everyday wardrobe.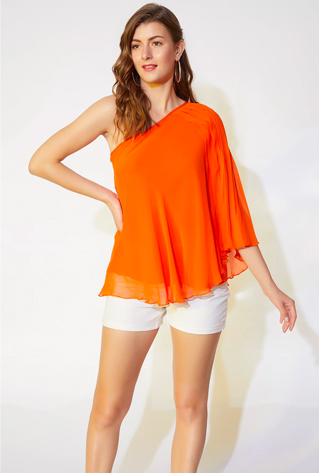 DRESSES
Not only the neckline; the trend has also taken over the hemline! An uneven bodice from below will help you strike a perfect balance in style on rushed days when you don't have time to manage your accessories. Dinner date? Hosting a party?, or Attending a cocktail? This chic, seductive, and timeless silhouette takes you from day to night in minutes.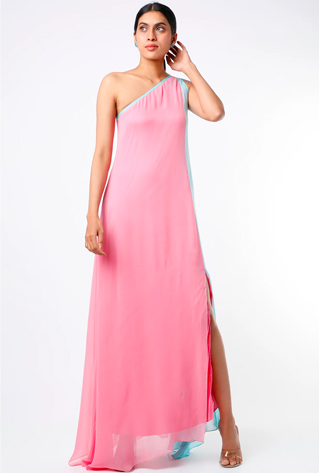 SKIRT SETS
A refreshing combination of functionality and fashion, asymmetric skirt sets will instantly make you look like a million bucks. With a quirky, youthful, and tailored approach, fashion mavens find this is an investment worth making. Elevated with bright colours, eye-catching fabrics, and interesting silhouettes, this style makes a perfect second skin for a party.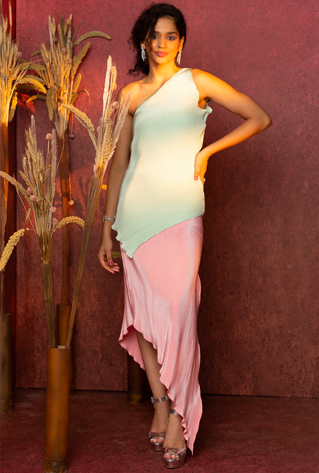 Take your wardrobe staples to a new level and explore styles tailored to make you the centre of attention. Shop at www.wendellrodricks.com