Choosing an outfit can be a nightmare for most of us, but there is a simple fix: a capsule closet! The most effective way to remain stylish throughout the seasons is to have a trans-seasonal wardrobe aka capsule closet.
A capsule closet is a collection of interchangeable clothing that complement one another. The focus should always be on timeless pieces to build a capsule wardrobe women need that caters to various occasions.
If you go by the books, neutral shades are an ideal choice for a capsule closet. Nonetheless, a bit of pop colour will always add some freshness and get you a capsule wardrobe women can't get enough of! And that's where Wendell Rodricks' newest collection, Prism comes to your rescue.
The line-up encapsulates plain and striped shirts, Co-Ords, Pants, Tunics, Jackets, Jumpsuits, Kaftans, and Dresses, all crafted in satin linen. With fuss-free styles, cuts and a palette that is sure to impress, the collection features luxurious wearables that are easy to mix and match!
If you're planning to build a capsule wardrobe, here are four wardrobe essentials from Prism that will take the guesswork out of your selection process.
In today's world, blazers are not just for the office. They are versatile wardrobe staples that can be worn both in casual and professional settings. A blazer has many versions, with the Blazer dress being one of the most popular. When building a capsule closet, a transitional blazer is a must-have item.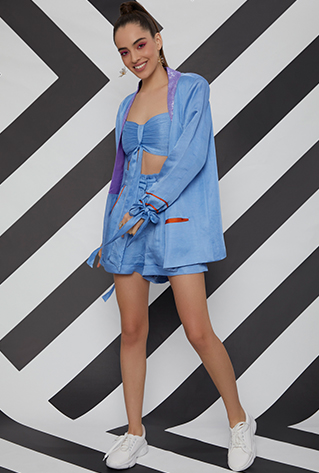 If you invest in a good pair of tailored pants, they will last you a lifetime. Stylish and flattering, they're one of the few pieces that can transition seamlessly between settings. It's only a matter of swapping from flats to stilettos.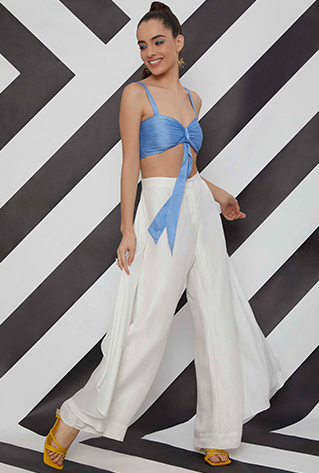 The perfect way to add a touch of effortless elegance to your wardrobe is with lightweight tops in silky fabrics. For a burst of colour, add a top with prints or bright hues with earthy-coloured bottoms to make a powerful statement.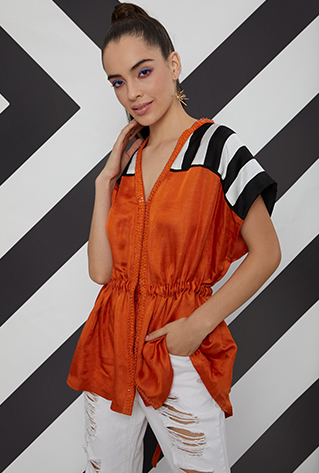 When it comes to capsule closets, Co-Ords are a great way to add a functional, easy piece to your collection. They're an excellent choice for creating various looks since you can also wear these separately as they are versatile and practical. Easily interchangeable, Co-Ords are vital for a Closet Wardrobe Women can rely on.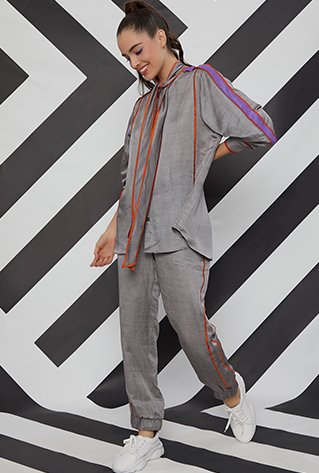 For the Goan brand, Prism echoed the designer's sartorial style once again as it exemplifies Wendell's knack for colour blocking. The collection takes inspiration from the light refracted by a prism, showcasing mood-boosting hues that make your personality pop. With a striking aesthetic, it features ensembles in bright colours paired with other spirited yet contradictory hues. Discover the newest collection and shop online at www.wendellrodricks.com