Thanksgiving is just around the corner, and one can never be too prepared. The countdown to life and good health and seeing friends and family is now just a week away. Since there will be a whole feast to devour, wearing comfortable clothing is also critical because we need to leave room for the food.
We have rounded up our favourite Thanksgiving outfits that are both chic and comfortable. For the party with an unspoken rule of dressing up—but not too fancy—these looks feel holiday-season appropriate and put together for the year's biggest meal.
From an intimate gathering to a big get-together, each look will impress the guests while allowing room for the turkey, mashed potatoes, and mac and cheese!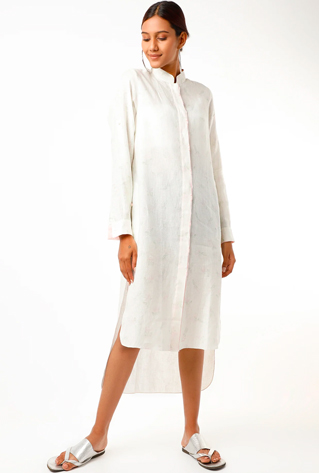 Keeping things simple is sometimes the best strategy! This shirt dress will undoubtedly do the trick from the dinner table to the couch. With a trendy twist on your favourite shirt, this one will make you feel comfy, and prepare you for the feast with a practical yet stylish outfit.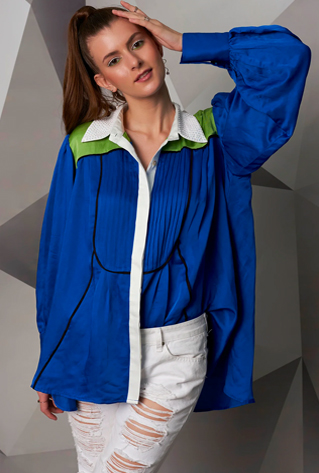 Make room for more food with a loose or oversized shirt. It can be worn in countless ways, giving you much sartorial freedom. You can easily wear it over a tee or tank in a complementary colour, or you can french-tuck the shirt and pair it with high heels and leather trousers.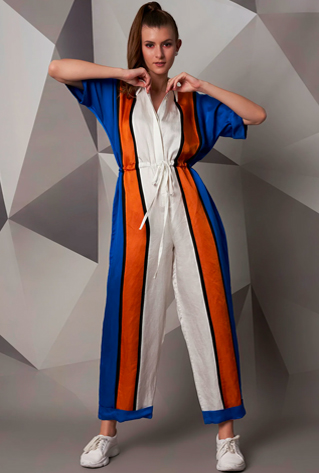 Thanksgiving celebrations call for dressier outfits; try a chic jumpsuit! They're easy to wear and add instant sophistication, elegance, and a sense of class to your look. Because of its embroidered collar and multi-coloured stripes, this fit is attention-grabbing for anyone who loves a burst of colour.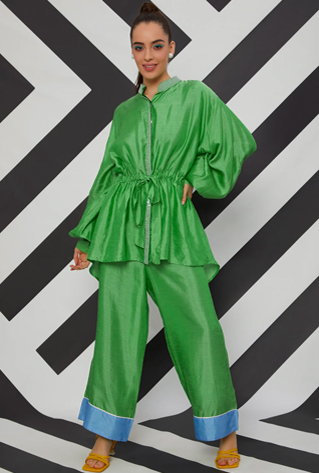 Embrace the preppy-chic aesthetic! Take dressing-up a notch higher with Monochromatic Co-ords, the perfect striking number for the holiday. You can get away with trying on a million pieces to achieve an appealing look by wearing this simple, elegant, playful, yet not overly casual fit.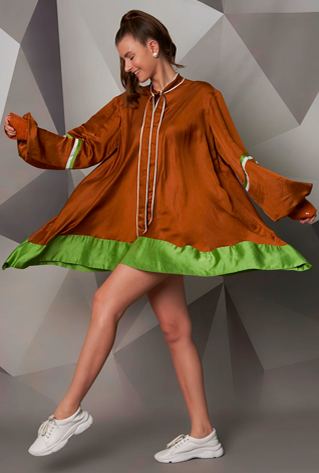 Colour lovers, rejoice! This dress with dopamine-inducing hues is fit for festivities. An ultra-flattering mini dress is perfect for the occasion as it boasts a feminine silhouette while being stretchy at the torso, so you're free to stuff yourself.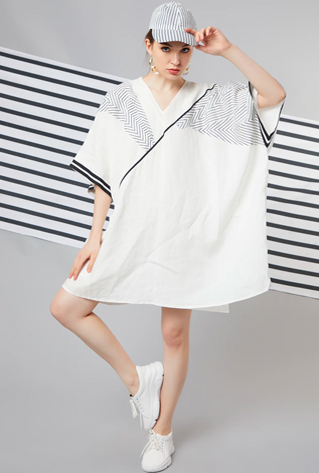 Another gorgeous piece is the elegant kaftan! The design combines contemporary style with a whimsical flair. With a sophisticated appeal, Kaftans are an excellent pick for a satiating feast as they are loose enough to accommodate and conceal.
No matter where you're celebrating Thanksgiving, you've got more than one sleek outfit in your arsenal. These are suitable for Thanksgiving family get-togethers and are flowy enough to hide any food babies.

To explore & shop more styles to fill you with the holiday spirit visit https://www.wendellrodricks.com/ or our stores in Mumbai (Juhu, Kala Ghoda, Lower Parel.)